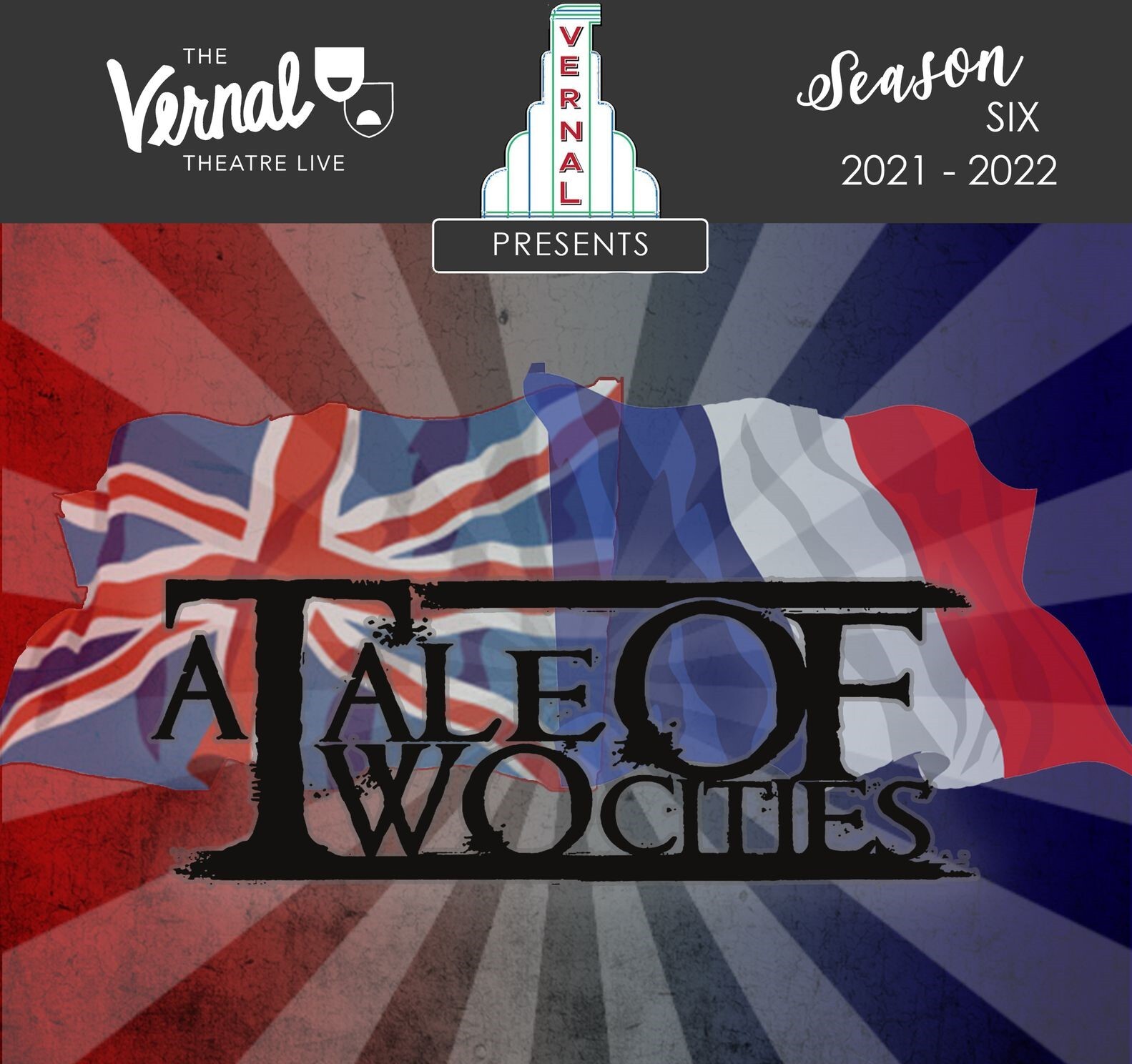 Now Playing
a tale of two cities
MUSICAL – The tale of love, revolution and redemption. Two men in love with the same woman. Two cities swept up in revolution. One last chance for a man to redeem his wasted life and change the world. Based on Charles Dickens' masterpiece, A Tale of Two Cities is a musical that focuses on the love triangle between young beauty Lucie Manette, French aristocrat Charles Darnay and drunken English cynic Sydney Carton – all caught in the clutches of the bloody French Revolution. 
*Contains scenes depicting death and mob violence. Recommended for ages 10 and up.
Approximate Duration: 2 Hours 30 Minutes
Ticket Policies
All sales are final. Please double-check the event date(s) selected. No refunds or exchanges.
All patrons, including children, must have their own ticket. Vernal Theatre: LIVE cannot permit lap sitters.
All seating is assigned. Purchased ticket is good only for the date and seat specified on the ticket.
Doors open 30 minutes before show time. Patrons arriving after the start of the performance will be seated at the discretion of management. Late-comers may have their seats reassigned.
Shows begin at 7pm for all evening performances, 2pm for matinees (where applicable).