Learn With Us
Classes
Enrich your life, on-stage and off by learning theatre art. Our classes and workshops get participants away from their devices and help them develop creativity, leadership and communication skills, the ability to collaborate and recognize the value of others, and much, much more.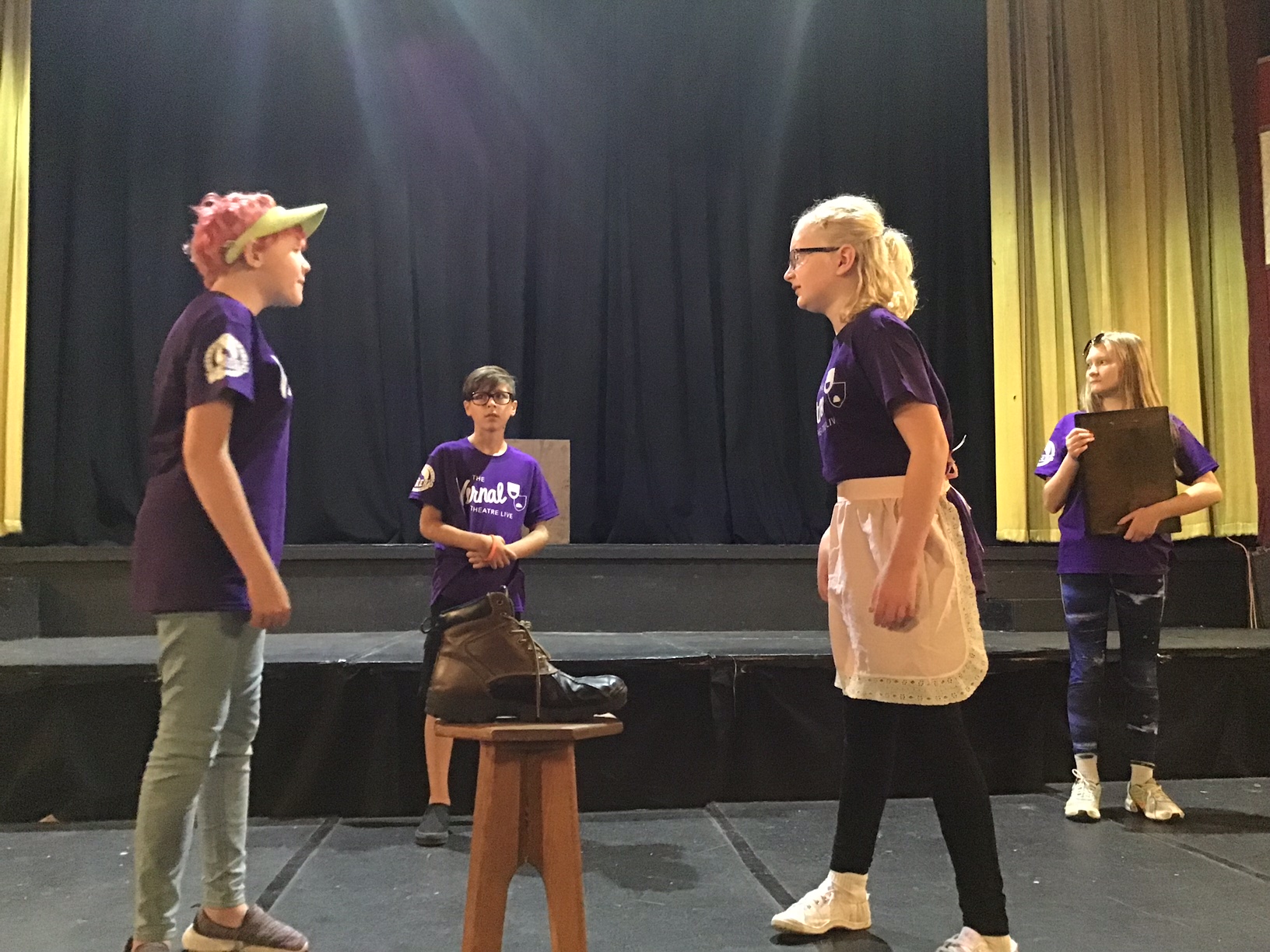 Beginning Acting
Session 1: Sep 7 – Nov 2
Session 2: Jan 4 – Feb 22
Session 3: Mar 7 – May 2
Beginning Acting Classes are held once a week on Thursday afternoons for eight weeks. Over the course of the session, students will learn stage terminology, acting skills, how to project and speak clearly, and much more. There are three sessions held during the year.
These classes are for ages 8-12.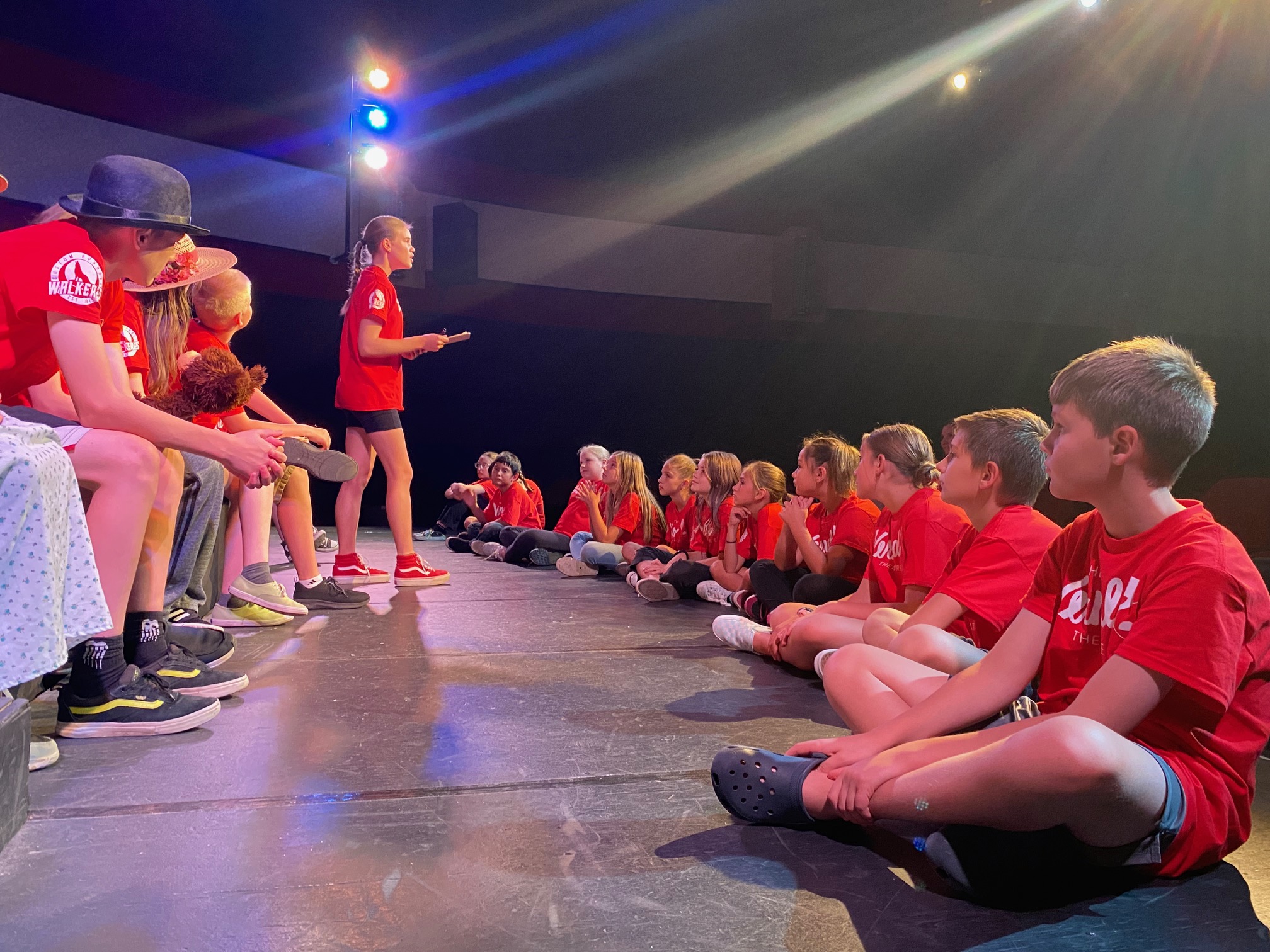 Acting 2
Session 1: Sep 13 – Oct 25
Session 2: Jan 17 – Feb 28
Session 3: Mar 6 – Apr 17
NEW CLASS!
Acting 2 Classes are held once a week on Wednesday afternoons for six weeks. Students will build on what they learned in Beginning Acting, expanding their skills, knowledge and onstage experience. There are three sessions held during the year.
These classes are for ages 10-14.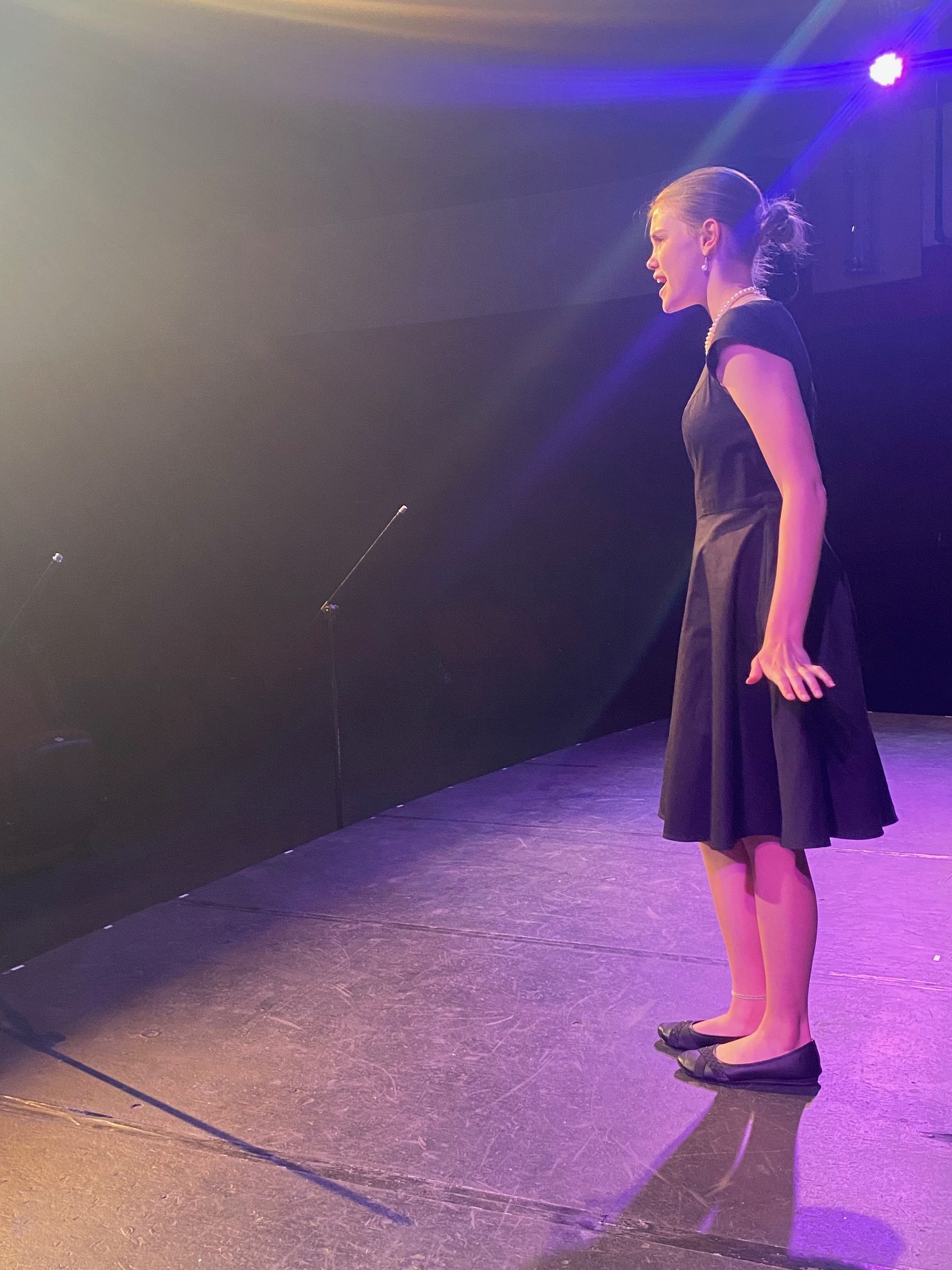 Script Reading
Sessions in:
September, November,
January & March
NEW CLASS!
Script Reading Classes are held once a week on Wednesday afternoons for four weeks. In this class, students will read a script and analyze it with the intent to perform. Script and character analysis will be the focus. There are four sessions held during the year – each utilizing a different script. Sign up for one or more sessions and explore a variety of scripts.
These classes are for ages 11-15.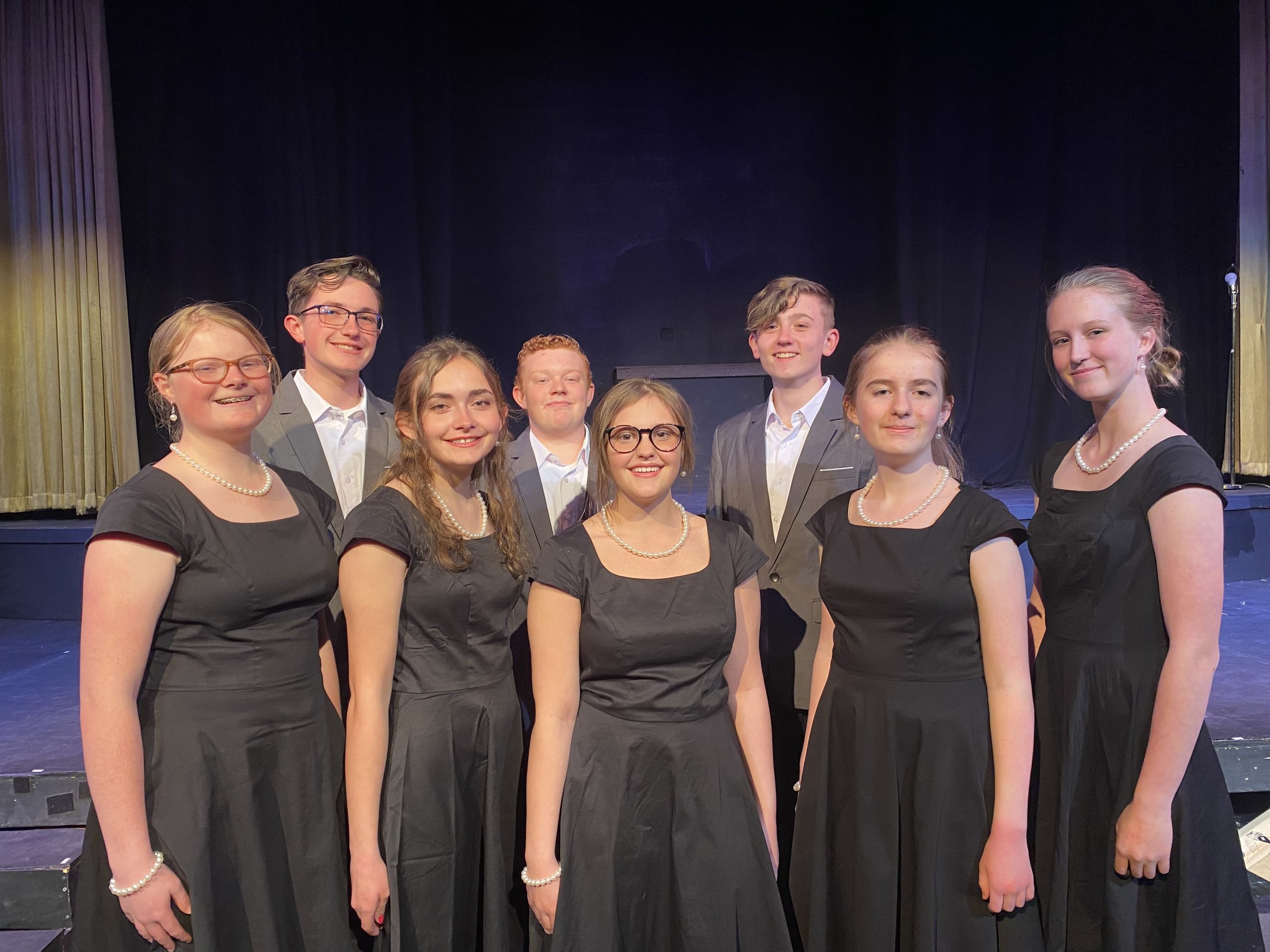 Teen Musical Theatre Class
Classes Begin September 6 
Our musical theatre class is held once a week on Tuesday afternoons. Enrollment in this class is for September-April.
Acting, singing and dancing skills will be taught as students learn songs, dances and short skits to perform throughout the community and at Vernal Theatre: LIVE. 
This class is for ages 13-17.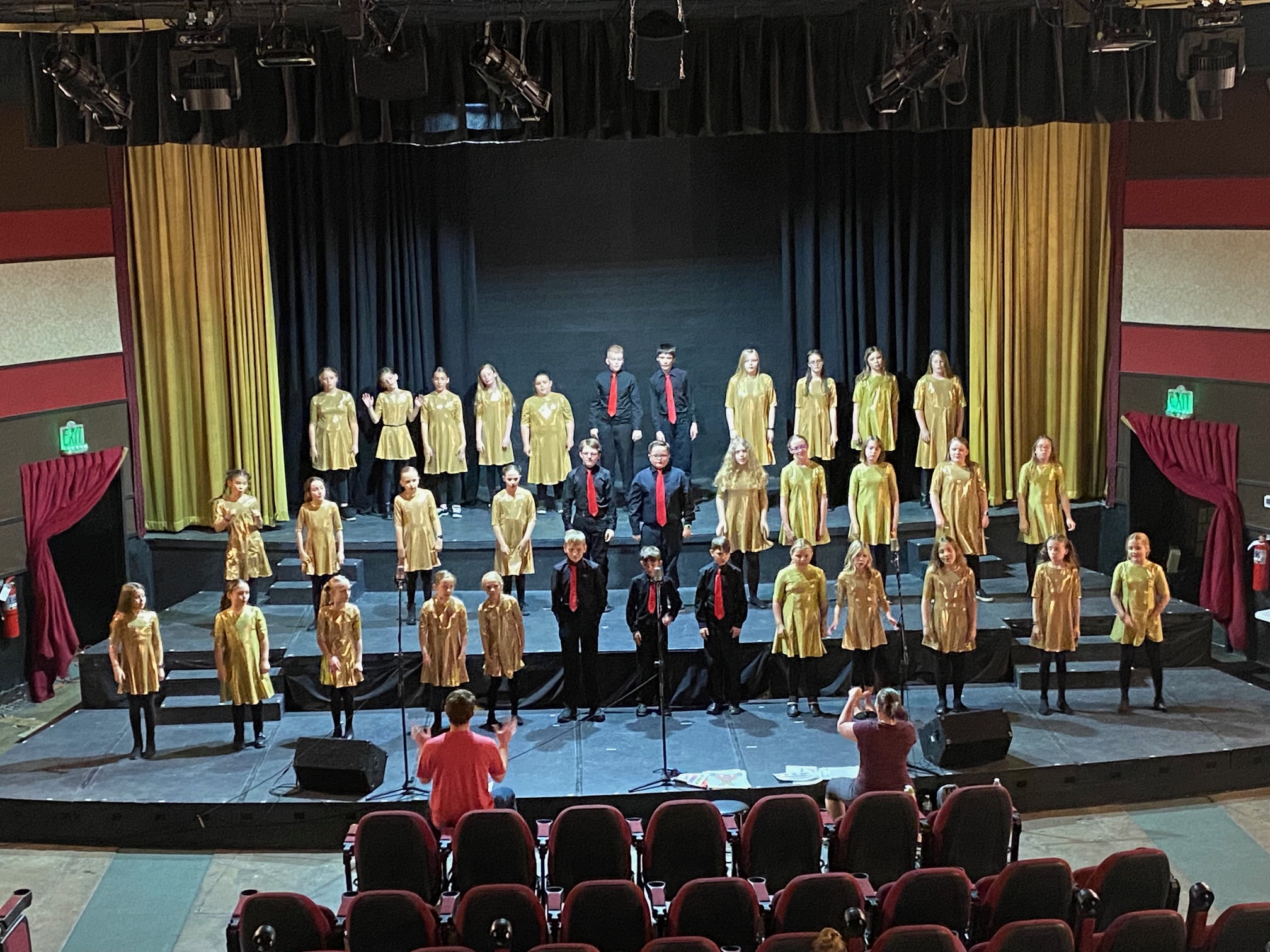 TaVaci
School of Performing Arts
Ages 4-13 are invited to participate in TaVaci's School of Performing Arts where in weekly classes, we learn singing technique, acting skills, and movement – all while building confidence to perform. Classes are divided by age and tailored to each group to fit their needs. Concerts are held twice a year in December & April.
Email myvernaltavaci@gmail.com with questions.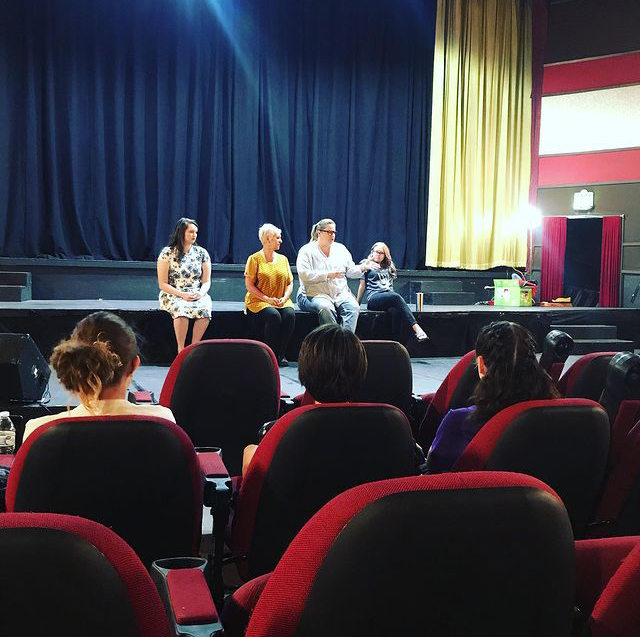 Summer Master Classes
2024 Subjects TBA
Once-monthly classes in the summer with each class teaching something new. Previous Master Classes have included Success in Auditions, Technical Theatre, Ballroom Bootcamp, Melodramas, and Becoming a Triple Threat. Held on Saturday mornings, these classes are open to all skill-levels.
These classes are for Adults &
Teens ages 14+.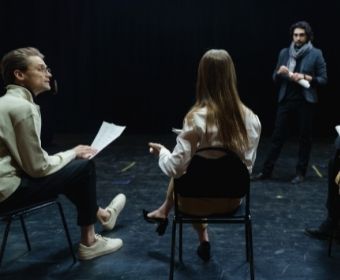 Beginning Improv (Adults)
Classes Happening Now!
Beginning Improv classes are for adults and teens age 16+. In this class, we create characters, gain confidence in acting, and learn how to develop relationships with others onstage through creating new situations. You do not have to be funny to enroll in this class! Improv is all about exploring the stage and the scene through new eyes.
This class is for ages 16+.
Not Seeing a Class that Fits?
If you are interested, but do not see a class that fits your schedule, please email vernaltheatre@gmail.com. We would love to add more classes if there is interest!
Vernal Theatre: LIVE Class & Workshop Guidelines
We love having so many youth and adults participate in our programs! To keep our theatre and participants safe, please make sure to review these guidelines which apply to all theatre classes and workshops.