Join Us
Audition
Come be a part of the Vernal Theatre: LIVE experience!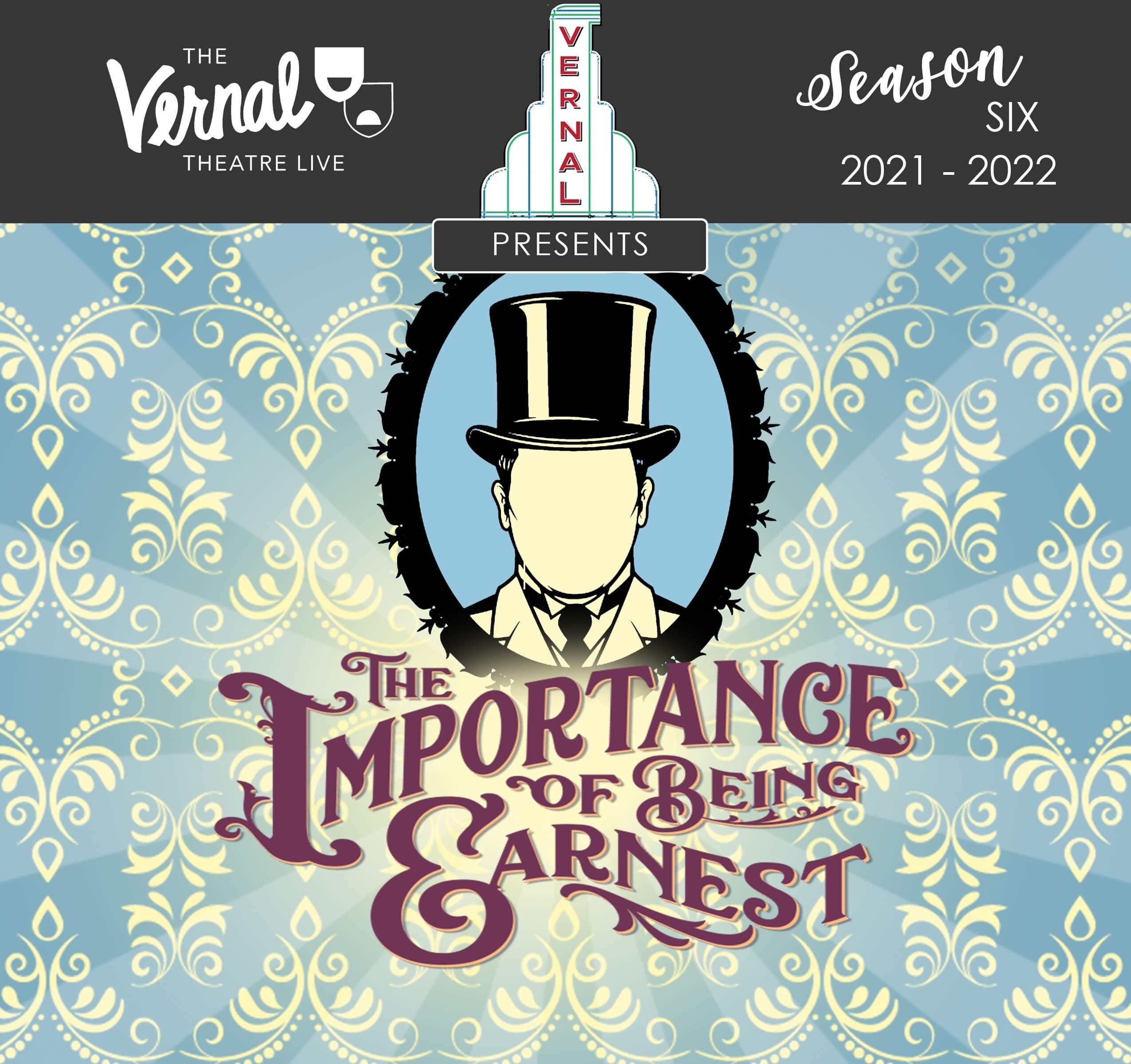 Now Playing
the IMPORTANCE OF BEING EARNEST
COMEDY – A Trivial Comedy for Serious People is a play by Oscar Wilde.
Jack Worthing, a carefree young gentleman, is the inventor of a fictitious brother, "Ernest," who is an excuse to leave the country from time to time and journey to London, where Jack stays with Algernon Moncrieff. Algernon has a cousin, Gwendolen, with whom Jack is deeply in love. During his London sojourns, Jack, under the name Ernest, has won Gwendolen's love, for she strongly desires to marry someone with the confidence-inspiring name of Ernest.
Returning to the country home where he lives with his ward Cecily Cardew and her governess Miss Prism, Jack finds that Algernon has also arrived under the identity of the nonexistent brother Ernest. Algernon falls madly in love with the beautiful Cecily, who has long been enamored of the mysterious, fascinating brother Ernest.
With the arrival of Gwendolen & her mother, chaos erupts and hilarity ensues.
Approximate Duration: 2 Hours
Thank you to everyone who auditioned!
Please visit vernaltheatre.com/shows/importance-of-earnest to see the complete cast list of our Season 6 production of 'The Importance of Being Earnest'!