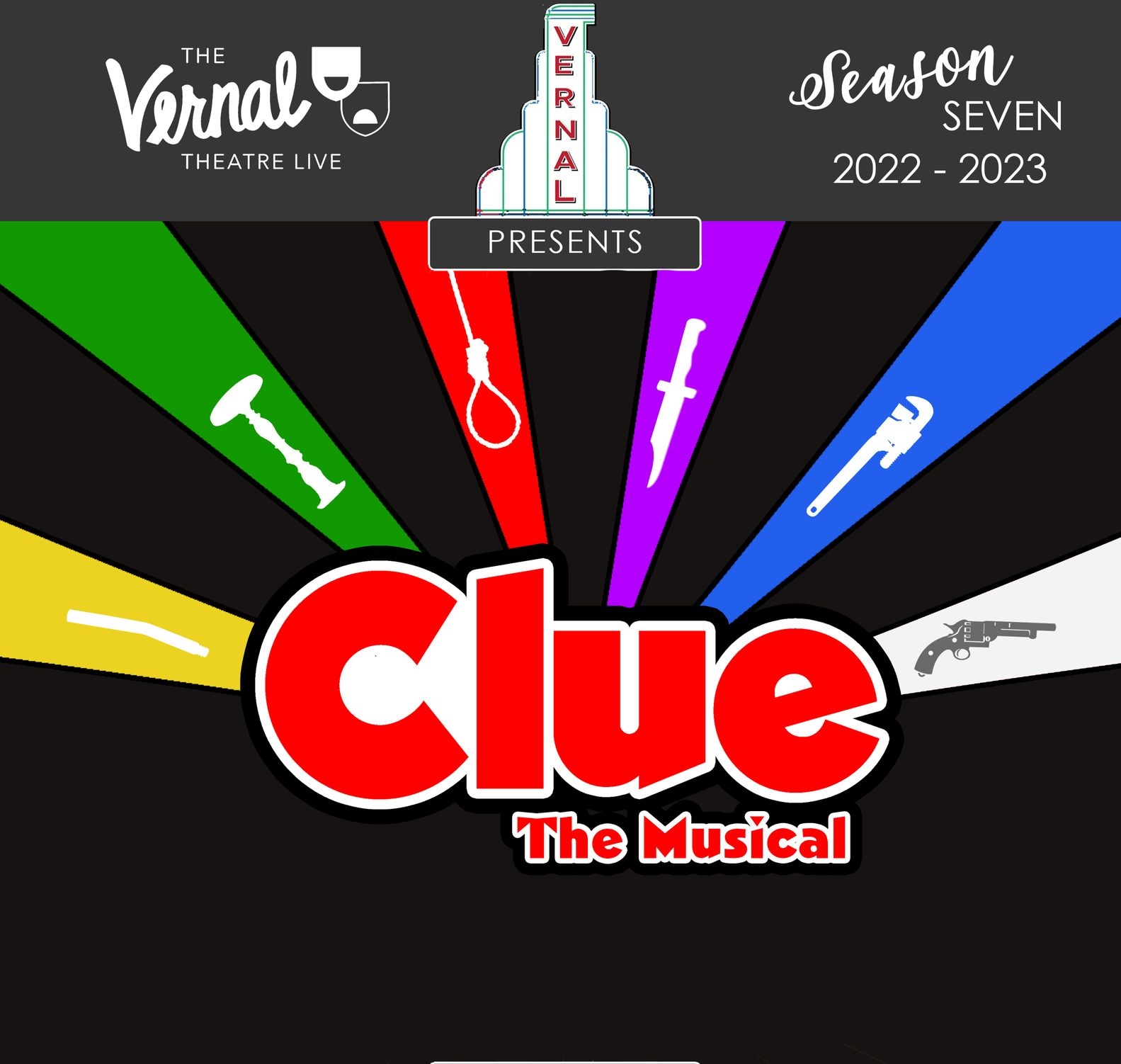 SPONSORED BY: TBA
MUSICAL – The internationally popular game is now a fun-filled musical that brings the world's best-known suspects to life and invites the audience to help solve the mystery: who killed Mr. Boddy, in what room, and with what weapon. The audience receives forms to help them deduce the solution from clues given throughout the fun-filled evening. Three audience members choose from cards representing the potential murderers, weapons, and rooms; there are 216 possible solutions! Only one hard-nosed female detective is qualified to unravel the merry mayhem. Comic antics, witty lyrics, and a beguiling score carry the investigation from room to room.
Approximate Duration: 1 Hour 30 Minutes
Ticket Policies
All sales are final. Please double-check the event date(s) selected. No refunds or exchanges.
All patrons, including children, must have their own ticket. Vernal Theatre: LIVE cannot permit lap sitters.
All seating is assigned. Purchased ticket is good only for the date and seat specified on the ticket.
Doors open 30 minutes before show time. Patrons arriving after the start of the performance will be seated at the discretion of management. Late-comers may have their seats reassigned.
Shows begin at 7pm for all evening performances, 2pm for matinees (where applicable).